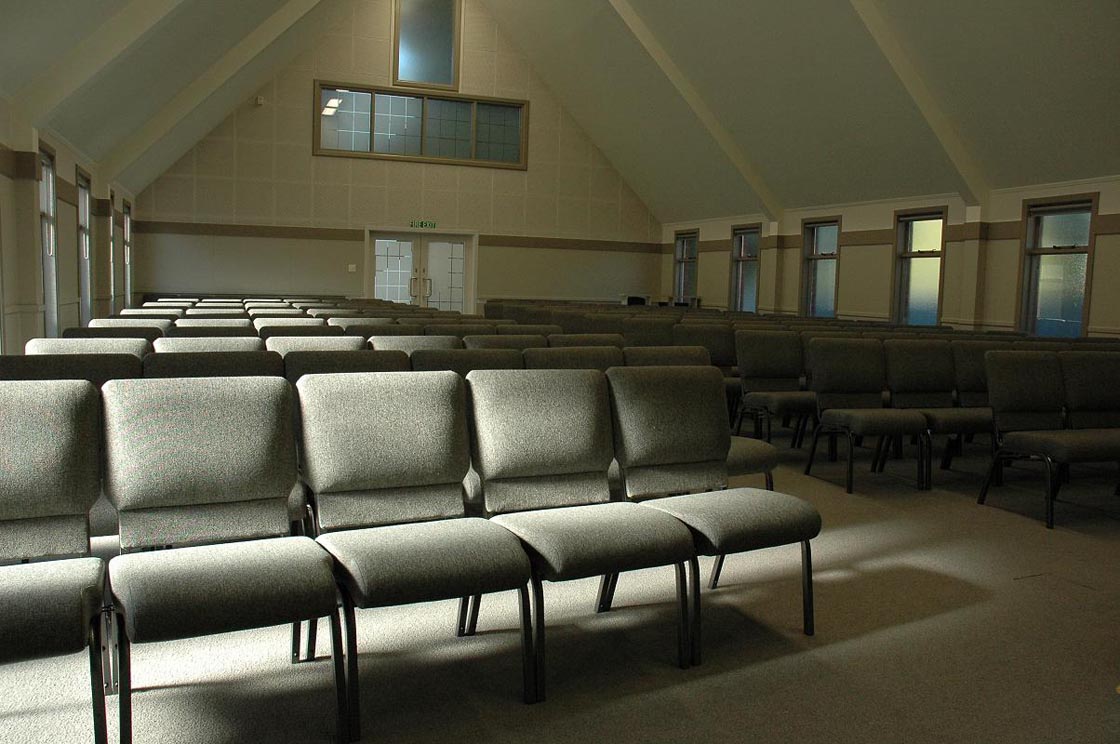 Bryndwr chapel
Church seating
Bryndwr Chapel in Christchurch, New Zealand, refurbished their worship hall in 2009. Alloyfold supplied their Church Chairs for the chapel.
Dave Dow, Bryndwr's Project Manager said:
"Several companies were approached and sample brochures provided so that the building committee could evaluate the options...
The key points we considered were price, delivery time, colour choice, book rack, the ability to stack and most importantly quality. We were thrilled to see that Alloyfold and Pathway Trust church seat met all of the above so when presenting the congregation with a sample the consensus was overwhelming in favour of the Alloyfold and Pathway Trust seat. From our first enquiry to delivery of the chairs we found Alloyfold and Pathway Trust staff very helpful and they kept us regularly informed as to the expected delivery date. Bryndwr Chapel would have no hesitation in recommending the chairs provided to our chapel to any church or public building where comfortable and realistically price seating is required".
Location

Christchurch, NZ

Year Completed

2009